Please contact ymsc_academics@tsinghua.edu.cn with your CV, a list of your published papers, employment certificate, proof of research projects/fund & excepted visiting schedule.
Working visa (F-visa,Z-visa,R-visa) is required for visiting scholars.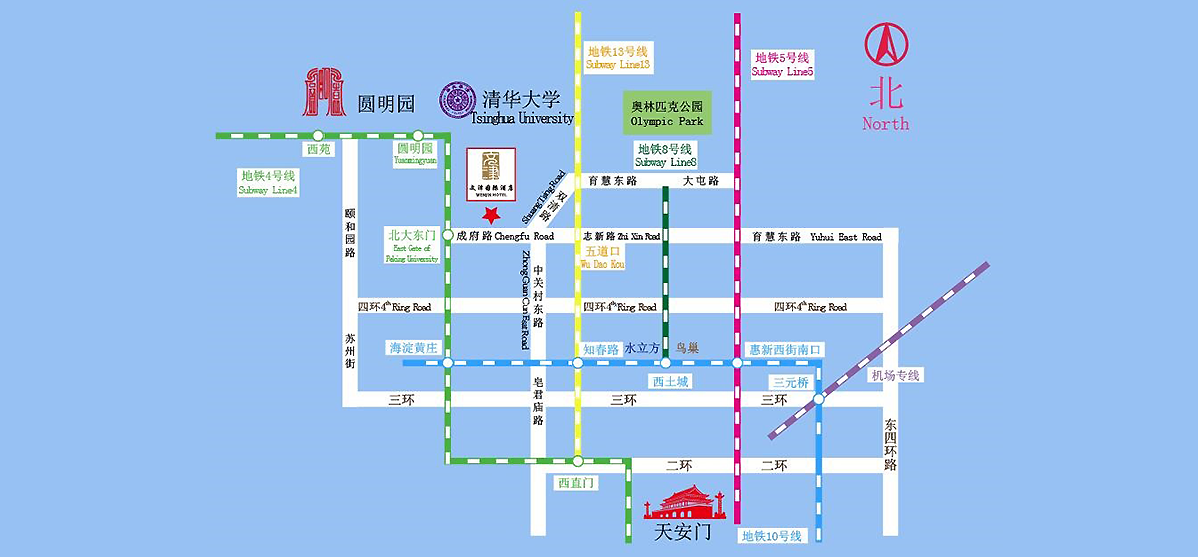 Note: Reservation for on-campus stay requires invitation letter issued by YMSC
1) hotel on campus: Jiasuo/Jinchun Yuan
Fees: 500 RMB/day
Tel:+86-10-62783166/+86-10-62784008
2)Zijing Apartment Single Room (one bedroom) 112 RMB/day Double Room (two bedroom) 168 RMB/day With washing room, no kitchen, each floor has public laundry room.
Address: Reception desk, first floor, No.19 Building, Zijing Apartment
Fees: 200RMB deposit
Tel: +86-10-51535501

3)Visitors' Apartment; About 8000 BMB/month, 2 bedrooms, 1 kitchen 1 bathroom and 1 study room, with basic furniture and home appliances. Visitors shall cover water, electricity and gas costs.
Address: Jingzhai Room 111(8:00-17:00), Please get the key from the doorman for non-working time(24 hours working time)
Tel: +86-10-62782355
4)Wenjin International Hotel-nearby hotel
Address: Wenjin Internationl Hotel, Tsinghua Science Park, Chengfu Road, Haidian District, Beijing
Tel: +86-10-62525566
1) Taxi: From the airport to Tsinghua, Fees are about 150 RMB.
2) Subway: Line 15 (West Tsinghua East Road) ; Line 13 (Wudaokou);Line 14 (Yuanminyuan Park)
3) Campus Shuttle bus: 7:20-18:00 ( work days only)
International visitors are required to complete the Accommodation Registration Procedure within 24 hours of arrival in China. Health check is also required.
1) Temporary meal card: You could apply for the card and use in dining rooms including Lan Yuan/Nan Yuan/Bei Yuan/Jia Yuan/Guanchou Yuan/Yushu Yuan/Zhilan Yuan.
2) On Campus Restaurant (by cash) Jinchuan Yuan; Jiasuo; Xichun Yuan; Qingqing Fast Food;
1.Please return office key, meal card, other certificates.
2.Please scan your returning boarding pass or departure stamp to us within 2 weeks after departure, so that we can help to reimburse for you soon.